RECENTLY SOLD – 2525 Carolina St. – 574 E Broadway – 566 E Broadway – 572 E Broadway – Condo Development Site – Vancouver
Address: 2525 Carolina St. VANCOUVER, BC
574 E Broadway Vancouver, BC
592 E Broadway Vancouver, BC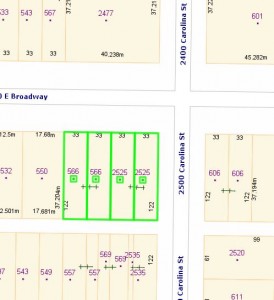 Total Lot Size: 16104 sqft
Lot Size: 132 x 122
Zoning: C-2C
Potential FSR: 3.0 + 0.3 Heritage Bonus

.
Recently packaged and SOLD a 132′ x 122′ development site in the heart of Vancouver.

This 4 lot development site was quite an interesting project to work on. The properties are located in a very central area in the City of Vancouver right into the Mount Pleasant neighbourhood. This is also part of the East Broadway Revitalization Plan as approved by the City of Vancouver.

The project first started off as a 2 lot development site from the corner of 2525 Carolina St. This was a complex development site in particular because of the heritage component. A heritage revitalization agreement was required and a lot of work was done by the team of architects, developer and city to come to an agreement where all parties were satisfied with the conclusion.

The East Broadway Revitalization Plan put a limit on the height of the development to 4 storey which makes the project unsustainable at today's land prices but through continuos revisions, meeting and negotiations the developer was able to propose a unique 6 storey development project by being able to salvage the heritage buildings on the site.
The City of Vancouver has now currently undertaken a new Broadway Plan strategy for coming up with a revised and comprehensive development plan for the area on Broadway that starts from Clark Dr and all the way to Vine St following the pathway of the approved Broadway Train Line
Currently most developments unless put into motion before the Interm Zoning Policy for Broadway was approved, will not be able to build any market units for sale unless there is a substantial component as rentals.

Broadway Subway Project

The interim zoning policy was enacted because the City of Vancouver does not want to see another land rush such as what happened in the Cambie Corridor after the announcement of the Cambie Plan.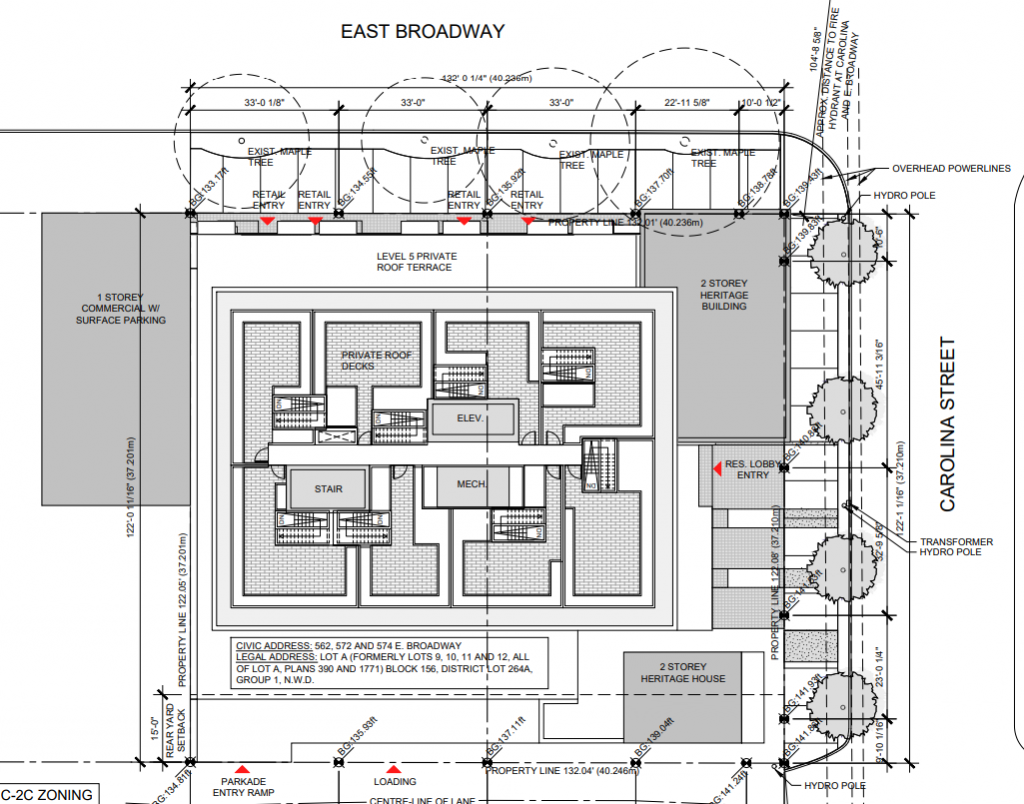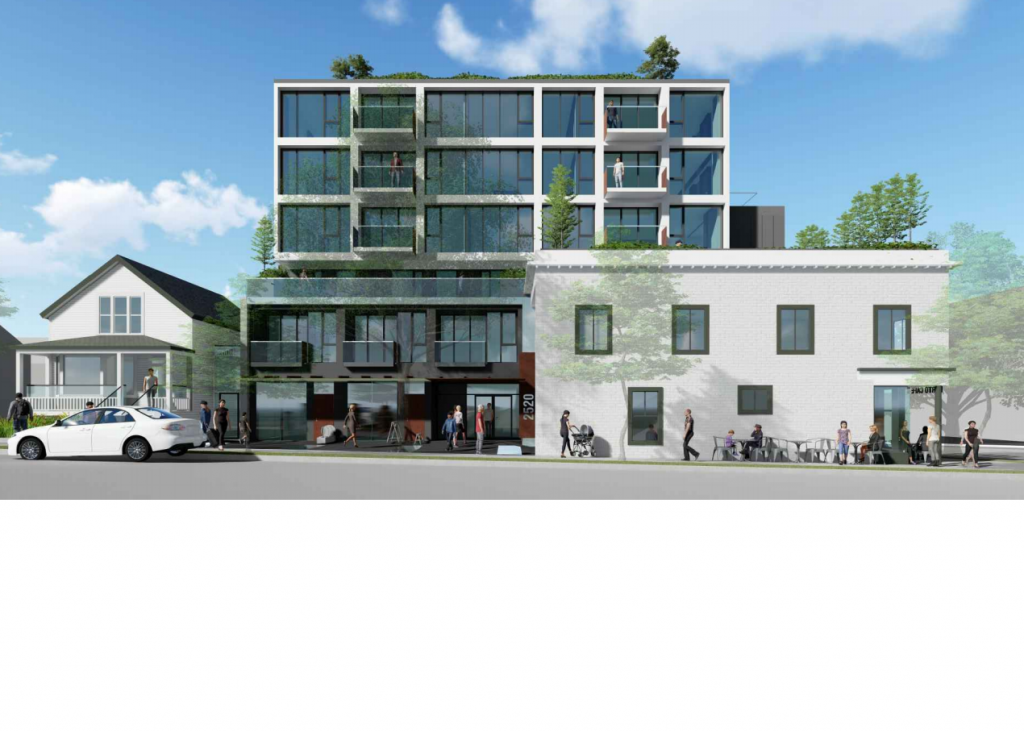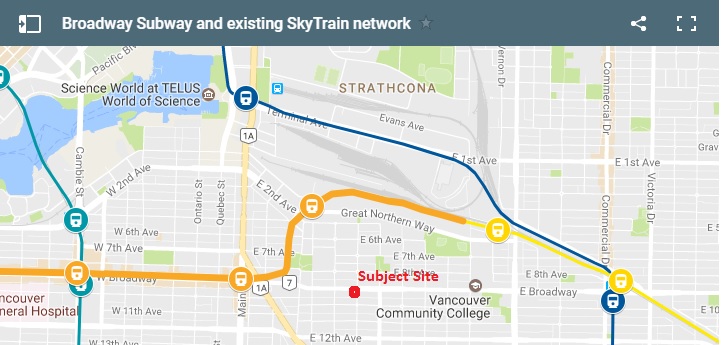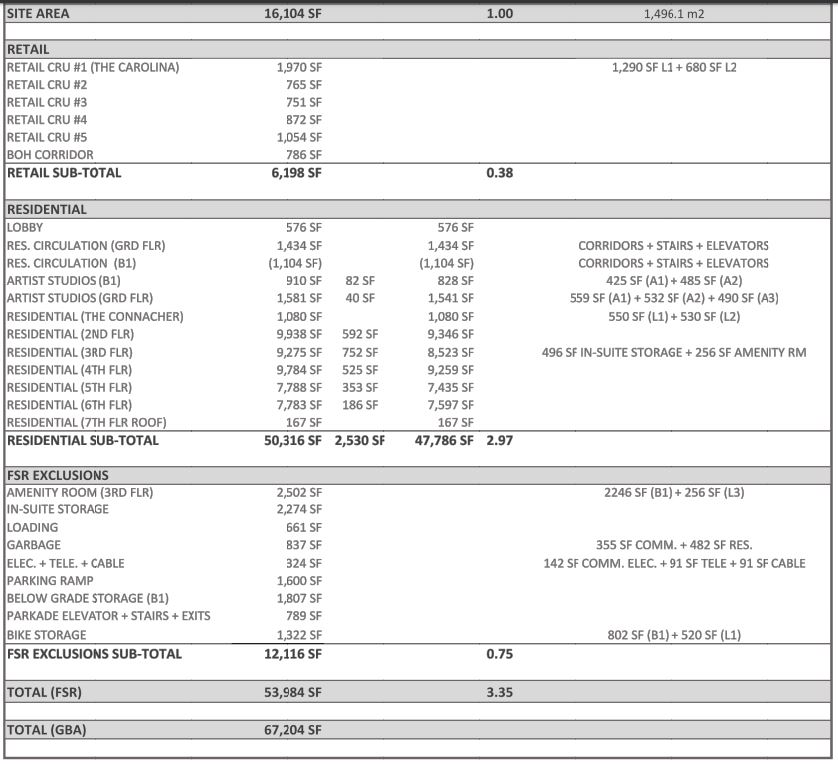 If you require further information about the property feel free to call Eni at 778 371 1534

Tagged with: