Just Listed – Exlusive – C2 Development Site 1616 Nanaimo St. Grandview Woodland Vancouver, BC
Address: 1616 Nanaimo St. Vancouver, BC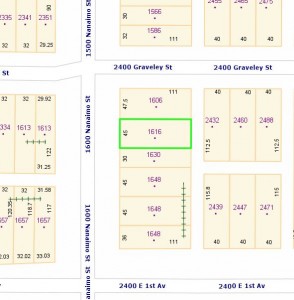 Total Lot Size: 4,995 sqft
Potential Buildable/Salable : 12,487 sqft
Lot Size: 45′ x 111′
Proposed New Zoning FSR: 2.5
Grandview OCP

Call for pricing and additional details.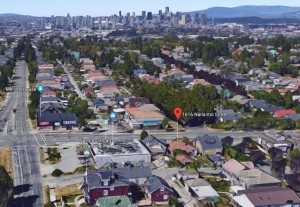 Opportunity:
To acquire a multifamily apartment / commercial development site in the heart of Vancouver.
City is currently in the process of potentially allowing rezoning from C1 to C2
12 Min Drive to Downtown Vancouver.
Grandview Woodland Neighbourhood.
Central neighbourhood with easy access to transit.
Potential for assembly.
What Does the Plan Say?
• Enhance the vitality of the small, locally-serving retail and service nodes along Nanaimo Street, to provide better services closer to home
• Some blocks are oriented parallel to the street while others are perpendicular and face onto the flanking residential streets; only parcels that front onto Nanaimo Street will see future changes
• For townhouse areas along Nanaimo Street, permit choice-of-use (between commercial uses or residential) for ground floor spaces facing Nanaimo Stree
Proposed:
• Consider expanding the Nanaimo shopping nodes from a choice-of-use townhouse zone to the mixed-use C-2 zone, to require ground floor commercial in these areas
• Expansion of Nanaimo shopping nodes would include 4.5 additional blocks: – 1.5 blocks at 7th Avenue, to strengthen the shopping node and avoid partial blocks of mixed-use buildings – 3 blocks at Grant Street/Charles Street, to connect and strengthen the 1st Avenue and Charles Street shopping nodes
• Expansion of Nanaimo shopping nodes would ensure more shops and services are provided over the long-term, improving neighbourhood walkability
HIGHLIGHTS
Potential 6 storey development
C-2 Potential Rezone
Assembly Potential
Mixed Used Development Site
Very active and central area

If you require further information about the property feel free to call Eni at 778 371 1534

Tagged with: