Visual Marketing in Selling Your Home
In a buyer's market that is growing increasingly more competitive, standing out in a sea of properties that are also for sale and being able to market your home or property properly on the MLS is vital.  A few years ago when it was a seller's market, calls and offers would be rushing in not long after the For Sale sign had been put up; the news and real estate forums were flowing with updates on "overseas buyers" who didn't need to view properties or images to place impressive offers.  But with today's shift to a strong buyer's market, acquiring quality images of the property can be the difference between a listing that quickly receives activity, versus one that languishes longer than it needs to on the marketplace.
As part of my 10 step marketing plan that is custom tailored to each property that I list, one of these steps is using  a professional photographer for good images and a 360 degree tour of the space or home.  While it may seem easier and cheaper to simply snap a few images with the handy phone- which is a common practice in the world of real estate- I employ the right people and equipment (such as wide angle lenses and professional lighting) to produce quality images that capture the best features of a property and draw the discerning buyer in.  On top of hiring a professional photographer and not using a pocket digital camera or cell phone camera, I add the extra touch by applying filters to make the pictures stand out.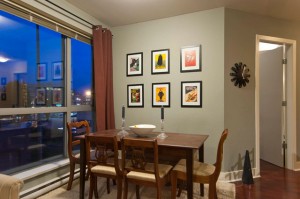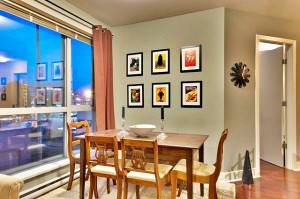 An example of a standard shot, versus an image that brings out the best in a property can be seen in the images of the dining area above.  While the picture on the left is the standard shot that is provided by the photographer, the one on the right is one that I finished using software to reflect the warmth and size of the space.  It highlights the extra details such as the expansive windows, clean moldings and rich hardwood.  More importantly, it clearly stands out in comparison with other listings that this property is competing with.
Below are other comparisons of a simple snap shot (to the left), versus the images on the right that show the same space, but with the depth and warmth that this home has to offer.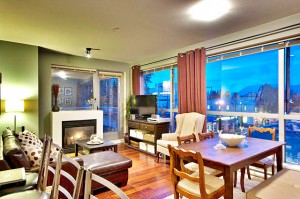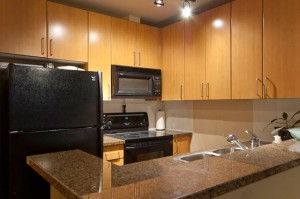 I have had people come in to the open house and give their positive feedback in regards to the visual presentation of the listing.

These pictures are advertised on the MLS, our own website, Craigslist, Youtube and Facebook.

In addition, these images also go into a two page, eye catching full-colour brochure.

The ultimate goal with any properties that I list is to get the maximum dollar for my client.  My collaboration with a professional photographer and photo touch-up system is another tool in my marketing arsenal that allows me to accomplish that.

When it comes to using the right marketing in selling your home, whether it is doing a photoshoot, 360 tour, brochures, direct mail or internet marketing, shortcuts are not an option.

* This particular condo as shown in the above images is located in Kitsilano, Vancouver and sold for asking price.

If you have any questions about marketing and selling your property feel free to give me a call @ 778-371-1534

Tagged with: